Monday was a good day for the solar industry in California with Gov. Jerry Brown signing several laws that should put more solar panels on more roofs and promote renewable energy development across the state.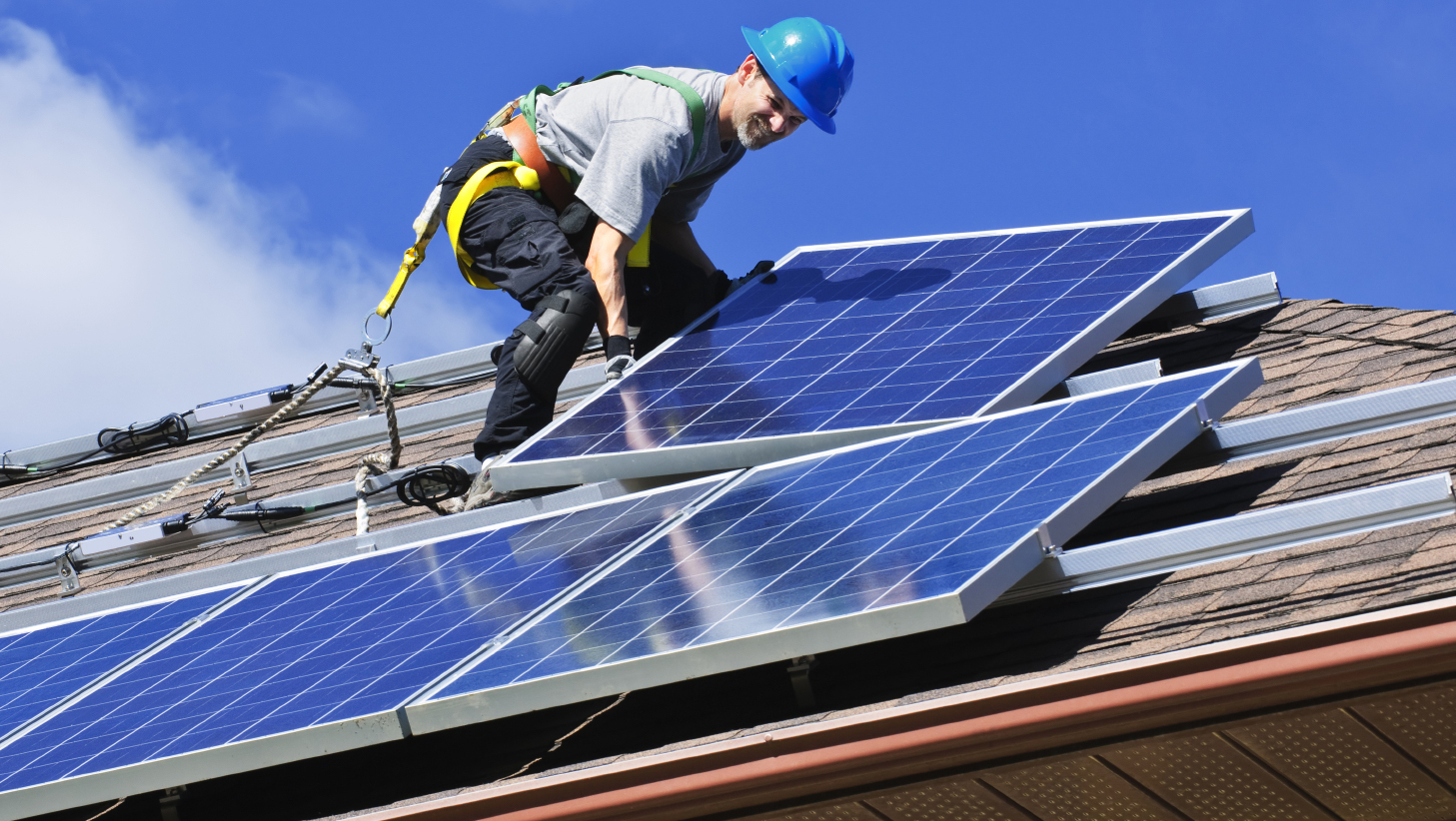 Top of the list is Assembly Bill 327, a law that will ensure rooftop solar owners continue to get paid, or credit on their utility bills, for the excess electricity their installations feed back into the grid. The  state's net metering program was scheduled to run out the end of 2014, but now will run through 2017.
Introduced by Assemblyman Henry T. Perea, D-Fresno, the law also requires the California Public Utilities Commission to develop updated regulations that will keep net metering running in some form after 2017.
The law does however contain a tradeoff with the state's utilities, which long have argued that integrating rooftop solar can put stress on the grid and that net metering represents a rate shift from solar owners to non-owners. They get a possible rate restructuring, under which the  PUC will have the authority to change the state's current tiered rate structure from four tiers to two tiers.
Knocking off the two highest tiers could lower electric bills in general which could make rooftop solar less financially attractive. There will be no immediate, drastic changes and you can expect ongoing skirmishes between the utilities and rooftop advocates.
Next up is Assembly Bill 1060, which will provide $3.6 million for competitive grants to 15 counties across Southern California to help them update their general plans and other local policies to promote smart, balanced renewable energy development.
Co-authored by Assemblymembers V. Manuel Pérez, D-Coachella, and Steve Fox, D-Palmdale, the bill extends a program, originally created under a previous law authored by Pérez, which provided $7 million in grant money for the counties, particularly those in and near the 22 million-acre Desert Renewable Energy Conservation Plan.
The plan is aimed at balancing large-scale solar development and habitat conservation in the Southern California desert, where projects such as BrightSource Energy's Ivanpah plant (below, picture from BrightSource website)  now cover thousands of acres.
About half the money was given out in grants — maximum amount $700,000 per recipient – to five counties earlier this year. Riverside County was and remains eligible for the money but decided not to apply on the first round.  The new law extends the grant period to June 30, 2014, and county officials said they will take a second look.
Imperial County got a $700,000 grant in the first round, and officials there have said they may go for a second round.
Another goodie is Assembly Bill 217, authored by Assemblyman Steven Bradford, D-Gardena, that extends funding for state programs aimed at helping low-income families install solar on their roofs.
Currently, the low-income solar programs, known as the Single-Family Affordable Solar Housing (SASH) and Multifamily Affordable Solar Housing (MASH) programs, are scheduled to run out in 2016, now they will run through 2021.
GRID Alternatives, a nonprofit that focuses on providing solar to low-income families, administers the program for the state and has installed solar on a number of houses in the Coachella Valley.
The group has its 2013 Solarthon set for Nov. 9 in Temecula, where a small army of volunteers will install solar panels for a whole neighborhood of low-income families all in one day.
Previous Article
Share your thoughts